The site creation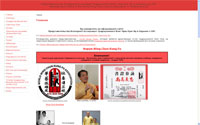 The creation of the website of Traditional Wing Chun Academy
It all started one day when SiFu realized it would be nice for the Academy to have a website – its own business card in the Internet. However, no one had a slightest idea how to make one. And nonetheless, very soon the first version of the site was designed and coded by the studio "2х3", and in January 2010 the official branch of the World Association of Traditional Wing Chun Kung Fu in Ukraine and CIS has got its place online.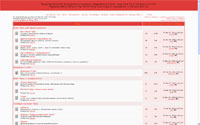 A few words need to be said about our forum. It appeared quite by chance, without any professional work, only thanks to the friends and students of the Academy, on bare enthusiasm. Maxim Borisov has created it as you see it right now. At first it was quite a laugh: the students asked questions and answered them themselves, as their task was to develop the forum by all means that do not involve money. Back then Andrey Romaniuk was its first moderator.
Thanks to the efforts of SiFu, SiMo and the Academy students the forum grew and was getting new topics. It took about 3 to 4 months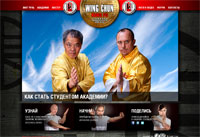 for it to start living on its own. Now the forum is an inseparable part of the training process of every student: here they can discuss any questions or analyze their achievements.
On December 22, 2010 the site has got a new look thanks to the initiative of Academy student Denis German, with the active involvement of his creative agency "Tsifir." This time the Academy took professional approach, and the result is of a better quality. Ivan Leviy has done the layout and programming, Tetyana Kushniruk and Valentina Levaya have written and edited the content. This proves once again that thoughts are real and everything is possible!